This is to inform aspirants of the Ahmadu Bello Universitiy (ABU) that the cut off mark for candidates has been announced. Aspirants seeking admission into ABU are to advised to check the current Cut off mark for ABU in all courses.
Ahmadu Bello University have been pegged at 180 for the concluded JAMB Utme examination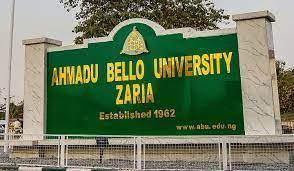 LIST OF DEPARTMENTAL CUT OFF MARK FOR ABU
Pharmacy 293
Medicine and Surgery 314
Medical Laboratory Science 256
Mechanical Engineering 260
Electronic Engineering 217
Medical Radiography 263
Civil Engineering 256
Mass Communication 265
Foreign Language 180
History and International Studies 242
English and Literary Studies 252
Theatre and Film Studies 249
Nutrition and Dietetics 224
Home Science 180
Medical Rehabilitation 235
Political Science 240
Law 297
Nursing 290
English Education 235
Social Science Education 220
Archaeology 180
Public Administration and Local Government Studies 221
Sociology 216
Economics 242
Urban and Regional Planning 180
Estate Management 200
Architecture 203
Human Physiology 205
Human Anatomy 206
Veterinary Medicine 225
Marketing 212
Banking and Finance 218
Statistics 180
Pure and Industrial Chemistry 216
Physics and Astronomy 203
Aquaculture 190
Linguistics 212
Marketing 183
Banking and Finance 183
Accountancy 246
Business Management 213
Foreign Language 180
Geography 200
Geology 222
German 180
Guidance and Counselling 180
Health Education 180
History 189
Home Science 200
Agricultural Extension 210
Adult Education 180
Agricultural Economics 182
Biochemistry 207
Crop Science 180
Animal Science 180
Microbiology 200
Zoology 181
ABU ADMISSION REQUIREMENTS
Candidates seeking admission to ABU through the JAMB (UTME) must meet the following requirements listed below:
1. Aspirants must have at least a Credit pass in core subjects in Senior Secondary Certificate Examinations (SSCE/GCE) in not more than two sittings.
2. JAMB Subject Combination must be correct with your preferred course
3. Candidates must score of at least 160 on the recently concluded JAMB UTME exam.
4. ABU must be your preferred or first choice of University.
5. Candidate must participate in the ABU POST UTME/SCREENING
6. Aspirant must be at least 16 years old
Related Articles:
JAMB Subject Combination
Abubakar Bello University Courses
Abubakar Tafawa Balewa University (ATBU) Courses
Bayero University Kano Cut Off Mark
Bayero University Kano Courses