The Federal College of Education Katsina is a Federal Colleges of Education In Nigeria. It is located in Katsina. This article shows the Official List Of Courses Offered In Federal College Of Education Katsina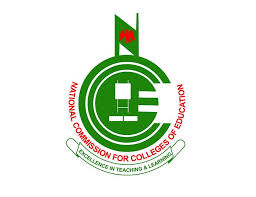 List Of Courses Offered In Federal College Of Education Katsina
Adult Education
Arabic / French
Arabic / Hausa
Arabic / Islamic Studies
Biology / Chemistry
Biology / Integrated Science
Biology / Physics
Business Education
Chemistry / Integrated Science
Chemistry / Physics
Christian Religious Studies / Economics
Christian Religious Studies / English
Christian Religious Studies / Geography
Christian Religious Studies / History
Christians Religion Studies / Social Studies
Computer Education / Physics
Computer Science Education / Integrated Science
Computer Science Education / Mathematics
Early Childhood Care Education
Economics / French
Economics / History
Economics / Social Studies
Education and Arabic
Education and Biology
Education and Chemistry
Education and English Language
Education and Hausa
Education and Islamic Studies
Education and Mathematics
Education and Physics
English / French
English / Geography
English / Hausa
English / History
English / Igbo
English / Integrated Science
English / Islamic Studies
English / Mathematics
English / Social Studies
English / Yoruba
French / Hausa
French / History
French / Igbo
French / Yoruba
Geography / History
Geography / Social Studies
Hausa / History
Hausa / Igbo L2
Hausa / Islamic Studies
Hausa / Social Studies
Hausa / Yoruba
History / Political Science
History / Social Studies
History / Igbo
History / Islamic Studies
Integrated Science / Mathematics Education
Integrated Science / Physics
Islamic Studies / Economics
Islamic Studies / Geography
Islamic Studies / Social Studies
Mathematics / Physics
Mathematics / Social Studies
Physical and Health Education
Physical And Health Education (Double Major)
Computer Education / Integrated Science
Computer Science / Biology
Computer Science / Chemistry
Fine And Applied Arts (Double Major)
Social Studies (Double Major)
English (Double Major)
Home Economics (Double Major)
Integrated Science (Double Major)
Agricultural Science (Double Major)
English/ Economics
Islamic Studies/ History
History/ Geography
Yoruba/ History
Federal College Of Education Admission Requirement
You must have a minimum of five (5) credit passes in relevant subjects at O'Level (WASSCE, NECO, GCE, or equivalent).
FCE Katsina cut-off points for the 2023/2024 Academic Session for UTME are 140 and above.
Candidates that have applied to other Universities and scored 140 and are interested in changing institutions to FCE Katsina are advised to do so.
You must have a good personal statement and letters of recommendation.
Related Posts: