This article is to inform all JAMB CBT Center representatives that the Joint Admission Matriculation Board has issued JAMB CBT Centres Accreditation Requirements for both new and current operators in preparation for the UTME/DE Examinations. CBT Centers owners who wishes to register their centers for the upcoming UTME Examinations are to download the respective documents, fill, sign and submit to any JAMB Nearest Office.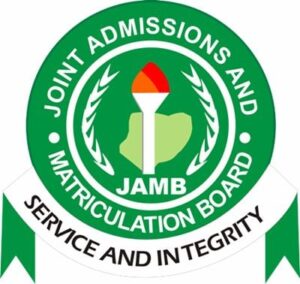 JAMB CBT Centres Accreditation Requirements
1. Network Cable for Biometric Verification
A single NETWORK CABLE to connect biometric verification system (point) to Server Room
 All biometric verifications (before & after examination) would now be captured real-time by JAMB Examination Delivery Server
 No show should have his/her biometrics & picture freshly captured at the Centre
Use of STAR TOPOLOGY for LAN for easy troubleshooting and system.
2. Recommended Examination Sessions Per Day
Every CBT Centre must have capacity to hold 4 examination sessions per day
 The fourth session would be used as reserve session provided for rescue services
3. Subsisting Accreditation Requirements
All CCTV Systems must be wired. No more wireless CCTV Systems
CCTV cameras must cover all areas about examination: verification area, Holding room, work ways, examination hall, Server room, Entrance & exit doors
Holding Rooms must be in good proximity to the examination hall & must be adequately sized
Make-shift CBT centres are NOT allowed; all centres must therefore be dedicated CBT centres that are used and maintained as such all year round
100 Access codes to each Centre & monitored
Opening of a minimum 10 access point out 100 for each Centre
All centres must be within MTN or AIRTEL network coverage
All Centre networks must be powered by Switches. No hubs allowed
Centres are strongly advised to use static IP addresses rather than Dynamic IP Addressing
Conveniences both within the Examination hall and waiting areas
Their must be no flying cables. All cables MUST be trunked.
NOTE: If your center met the above specified Accreditation Requirements kindly proceed to download the JAMB CBT Centers Application Form & Accreditation Exercise Guide
Recommended Articles: