The Joint Admission Matriculation Body JAMB have prepared essential textbooks to help students prepare for the Examination. This article shows the JAMB Recommended Textbooks for Computer.
Joint Admissions and Matriculation Board's has recommended Textbooks for Aspirants that wish to take this subject in the upcoming exams. The books listed below are the recommended textbooks for JAMB UTME Examination as it contains likely topics where the board are to set their examination questions.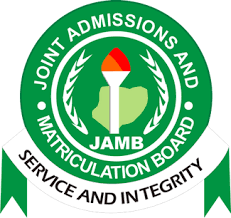 LIST OF JAMB RECOMMENDED TEXTBOOKS FOR COMPUTER (UTME)
1. A Textbook for Year 11 – Computer Studies Bibhya Sharma, Shaveen Singh & Vijay Singh, Publisher: Technology and Employment Skills Training Ministry of Education, Fiji.
2. Addan Emmanuel (2013). My Computer for Senior Secondary Schools 1, 2, 3 with Practical Training CD. Valueplus Publication Limited.
3. Adebisi, A. J. (2013). Fundamentals of Computer Studies, Nigeria: Expert Consults, Available on https://www.researchgate.nanublication/258339295 FUNDAMENTALS OF COMPUTER STUDIES
4. Adedapo F. 0. Mitchell A. S. and Agunbiade D. A. (Assessed on August 6, 2021): Online with Computer Senior Secondary 2; rasmedpublications.com
5. Brookshear, I. G. (1991). Computer Science: An Overview. Benjamin-Cummings Publishing Co. Inc.
6. Chiemeke Stella C., Souley Boukari, Olumide B. Longe (Assessed on August 6, 2021); Computer Studies for Senior Secondary Schools; University Press Plc., upssbookshop.com
7. Doyle, S (1995). Computer Studies for You, USA: Nelson Thomas Ltd, 2nd Edition. Available at https://wwwamazon.cotn/GCSC-Computer-Studies-You/dp/0748703810
8. Driscoll, T. & Dolden It (1998). Computer Studies and Information Technology (The Motivate Series), Nigeria: Macmillan Education, Available at https://amazon.cotn/ComputerStudies-Information-Technologv-Motivate/dp/0333598342
9. Henderson, P. (1987, February), Modem Introductory Computer Science. In Proceedings of the eighteen SIGCSE technical symposium on Computer Science education (pp. 183-190).
10. HiiT®School (Assessed on August 6, 2021); Computer Studies for Senior Secondary Education; HiiT
11. Ojo D. J. (2018). Senior Secondary School Certificate Examination on Data Processing. Past Questions and Answers (2014 – 2020). Published by TONAD Publishers Limited. (Theory, Objectives and Practical)
12. Otuka J. 0. E. Akande A. F. and Iginla S. I. (2019): New Computer Studies 1-3; LearnAfrica.
13. Senior School Certificate Examinations/National Examination Council (SSCE/NECO). Past Questions and Answers on Computer Studies (Theory/Objectives).
14. Sloan, R. H., & Troy, P. (2008). CS 0.5: a better approach to introductory computer science for majors. ACM SIGCSE Bulletin, 40(1), 271-275.
JAMB Subjects
Below are subjects written in JAMB .
Agricultural Science
Arabic
Art
Biology
Chemistry
Commerce
Christian Religious Studies
Economics
French
Geography
Government
Hausa
History
Home Economics
Igbo
Islamic Studies
Literature in English
Mathematics
Music
Physics
Principles of Accounts
Use of English
Yoruba
Related Posts: