The Joint Admission Matriculation Body JAMB have prepared essential textbooks to help students prepare for the Examination. This article shows the JAMB Recommended Textbooks for Geography.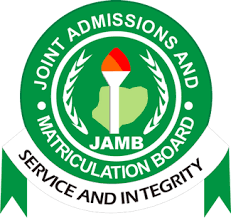 Joint Admissions and Matriculation Board's has recommended Textbooks for Aspirants that wish to take this subject in the upcoming exams.The books listed below are the recommended textbooks for JAMB UTME Examination as it contains likely topics where the board are to set their examination questions.
LIST OF JAMB RECOMMENDED TEXTBOOKS FOR GEOGRAPHY (UTME)
Adeleke, B.O. Areola .O. 2002 and Leong, G.C. Certificate Physical and Human Geography for Senior Secondary School (West African Edition), Ibadan: Oxford.
Bradshaw, M. et al (2004) Contemporary World Regional Geography, New York: McGraw Hill
Bunet, R.B and Okunrotifa, P.O.(1999) General Geography in Diagrams for West Africa, China: Longman.
Collins New Secondary Atlas, Macmillan.
Fellman, D. et al (2005) Introduction to Geography (Seventh Edition) New York: McGraw Hill.
Getis, A. et al (2004) Introduction to Geography (Ninth Edition) New York: McGraw Hill
Iloeje, N. P(1999) A New Geography of West Africa, Hong Kong: Longman.
Iloeje, N.P(1982) A New Geography of Nigeria (New Education), Hong Kong: London.
Nimako, D.A. (2000) Map Reading of West Africa, Essex: Longman.
Okunrotifa, P.O. and Michael S. (2000) A Regional Geography of Africa (New Edition), Essex: London.
Udo, R.K(1970) Geographical Regions of Nigeria, London: Longman.
Waugh, D. (1995) Geography an Integrated Approach (Second Edition).
Adegoke M.A (2013), A Comprehensive Text on Physical, Human and Regional Geography
JAMB Subjects
Below are subjects written in JAMB .
Agricultural Science
Arabic
Art
Biology
Chemistry
Commerce
Christian Religious Studies
Economics
French
Geography
Government
Hausa
History
Home Economics
Igbo
Islamic Studies
Literature in English
Mathematics
Music
Physics
Principles of Accounts
Use of English
Yoruba
Related Articles: