JAMB Subject Combination for Biotechnology/ Requirements [UTME and Direct Entry]
When considering admission into the Nigeria Tertiary institutions you will need to decide on the jamb subject combination that suits your course and Institution. Your choice of institution and course will also depend on your O'level subjects. Candidates must have minimum of credit in five core subjects in WAEC/NECO/NABTEB examination.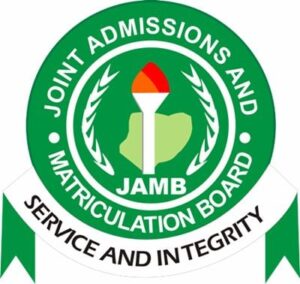 Biotechnogist study the physical, genetic, and chemical characteristics of cells and tissues and explore industrial applications for them. Biotechnologists work in fields like agriculture, medicine, waste treatment, and food production. Biotechnologists work in a laboratory setting assisting scientists and doctors with different types of research. They maintain lab equipment, synthesize chemicals, assist with experiments, and produce reports of their findings. Some biotechnologists go out in the field to collect data and measure how products or processes work in a non-clinical environment.
JAMB SUBJECT COMBINATION FOR BIOTECHNOLOGY
Biology, Chemistry and any other Science subject.
Note: English Language is Compulsory
DIRECT ENTRY REQUIREMENT
Two (2) A Level passes in Biology/Botany/Zoology and Chemistry or Physics.
O'LEVEL COMBINATION FOR BIOTECHNOLOGY REQUIREMENT
Five (5) SSC Credit passes in English Language, Mathematics, Biology, Chemistry and Physics.
List of Universities Offering Biotechnology [Science]
AFE BABALOLA UNIVERSITY, ADO-EKITI, EKITI STATE – ABUAD
ANCHOR UNIVERSITY, AYOBO, LAGOS STATE – ANCHOR-UNI
ARTHUR JARVIS UNIVERSITY, AKPABUYO, CROSS RIVER STATE – ARTHUR-JARVIS
BAZE UNIVERSITY, ABUJA, FCT – BAZE
BELLS UNIVERSITY OF TECHNOLOGY, OTA, OGUN STATE – BELLS
CRAWFORD UNIVERSITY, IGBESA, OGUN STATE – CRAWFORD
ELIZADE UNIVERSITY, ILARA-MOKIN, ONDO STATE – ELIZADE
EVANGEL UNIVERSITY, AKAEZE, EBONYI STATE – EVANGEL
FEDERAL UNIVERSITY, DUTSE, JIGAWA STATE – FED-DUTSE
FEDERAL UNIVERSITY OF TECHNOLOGY, AKURE, ONDO STATE – FUTA
FEDERAL UNIVERSITY OF TECHNOLOGY, OWERRI, IMO STATE – FUTO
GODFREY OKOYE UNIVERSITY, URGWUOMU- NIKE, ENUGU STATE – GOUU
KADUNA STATE UNIVERSITY, KADUNA, KADUNA STATE – KASU
MODIBO ADAMA UNIVERSITY OF TECHNOLOGY, YOLA, ADAMAWA STATE – MAUTY
MICHAEL AND CECILIA IBRU UNIVERSITY, OWHRODE, DELTA STATE – MC-IBRU
McPHERSON UNIVERSITY, SERIKI SOTAYO, OGUN STATE – MCPHERSON
MOUNTAIN TOP UNIVERSITY, MAKOGI-OBA, OGUN STATE – MOUNTAIN TOP
NILE UNIVERSITY OF NIGERIA, ABUJA – NILE
SALEM UNIVERSITY, LOKOJA, KOGI STATE – SALEM
KINGS UNIVERSITY, ODE-OMU, OSUN STATE – UNIKINGS
WESTERN DELTA UNIVERSITY, OGHARA, DELTA STATE – WESTERN-DEL
Related Articles: