The NECO Official Timetable has been released for 2023 (June/July) SSCE by the council. NECO examination for Senior School Certificate Examination internal is expected to start on Monday 3rd July and end by Friday 11th August, 2023.
Visit the NECO 2023/2024 timetable on the council official website, visit https://www.neco.gov.ng/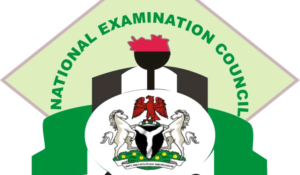 Candidates sitting for the NECO examination (internal) 2023 should take note of the following:
Blind candidates must make use of NECO supplied OBR customized braille sheet for the examination.
Use of scientific calculator is allowed
Programmable calculator is not allowed
Bringing GSM into the examination hall is prohibited.
NECO Official Examination Timetable 2023
Monday 3th June to Friday 7th July [Actual date and time will be fixed by the Council]
Paper 1: Practical – Physical Education
Paper 1: Practical – Auto Mechanics
Paper 1: Practical – Woodwork
Paper 1: Practical – Home Management
Paper 1: Practical – Foods and Nutrition
Paper 1: Performance Test, Music Technology/Alternative
Paper IV: Aural Music
Paper IV: Oral French
Paper IV: Oral Arabic
Paper 1: Practical – Auto Body Repair and Spray Painting
Paper 1: Auto Electrical Work
Paper 1: Practical – Auto Mechanical Work
Paper 1: Practical – Air Conditioning and Refrigeration
Paper 1: Practical – Welding and Fabrication, Engineering Craft Practice
Paper 1: Practical – Electrical Installation & Maintenance Work
Paper 1: Practical – Radio, Television and Electronics Work
Paper 1: Practical – Blocklaying, Bricklaying and Concrete Work
Paper IV: Exhibition – Painting and Decoration
Paper 1: Practical – Plumbing and Pipe Fitting
Paper 1: Practical – Machine Woodworking
Paper 1: Practical – Carpentry and Joinery
Paper 1: Practical – Furniture Making
Paper 1: Practical – Upholstery
Paper 1: Practical – Catering Craft Practice
Paper 1: Practical – Garment Making
Paper 1: Practical – Clothing and Textiles
Paper IV: Exhibition – Dyeing and Bleaching
Paper IV: Exhibition – Printing Craft Practice
Paper 1: Practical – Cosmetology
Paper IV: Exhibition – Photography
Paper IV: Exhibition – Leather Goods, Manufacturing and Repair
Paper 1: Practical – GSM Maintenance and Repairs
Paper IV: Progressive Assessments – Animal Husbandry
Monday 10th July
Paper I: Practical – Data Processing – 10:00am – 1:00pm
Tuesday 11th July
Paper I: Practical – Biology – 10:00am – 12:00noon
Paper III & II: Objective & Essay – Music – 2:00pm – 4:30pm
Paper III & II: Objective & Essay – Insurance – 2:00pm – 4:40pm
Wednesday 12th July
Paper III & II: Objective & Essay – History – 10:00am – 1:00pm
Paper I: Drawing – Building Construction – 10:00am – 1:00pm
Paper III & II: Objective & Essay – Foods & Nutrition – 2:00pm – 4:30pm
Paper IV: Drawing & Design – Woodwork – 2:00pm – 4:00pm
Thursday 13th July
Paper I: Practical – Chemistry – 10:00am – 12:00noon
Paper III & II: Objective & Essay – Government – 2:00pm – 4:40pm
Friday 14th July
Paper III & II: Objective & Essay – Building Construction – 10:00am – 12:05pm
Paper III & IV: Objective & Prose – Literature in English – 10:00am – 12:15pm
Monday 17th July
Paper I: Practical – Agricultural Science – 10:00am – 11:30am
Paper III & II: Objective, Essay & Literature – Arabic – 2:00pm – 5:30pm
Tuesday 18th July
Paper I: Practical – Physics – 10:00am – 12:45pm
Paper III & II: Objective & Essay – Basic Electricity – 2.00pm – 4:15pm
Paper III & II: Objective & Essay – Office Practice – 2:00pm – 5:00pm
Wednesday 19th July
Paper III & II: Objective & Essay – Agricultural Science – 10:00am – 12:30pm
Paper I: Written Comprehension – French – 3:00pm – 4:00pm
Paper II: Written Expression – French – 4:00pm – 5:45pm
Thursday 20th July
Paper III & II: Objective & Essay – Civic Education – 10:00am – 1:00pm
Paper I: Test of Practical – Health Education – 2:00pm – 3:30pm
Paper III & II: Objective & Essay – Health Education – 3:35pm – 5:35pm
Friday 21st July
Paper III & II: Objective & Essay – Biology – 10:00am – 12:30pm
Monday 24th July
Paper III & II: Objective & Essay – Chemistry – 10:00am – 1:00pm
Paper III & II: Objective & Essay – Hausa – 2:00pm – 5:00pm
Paper III & II: Objective & Essay – Igbo – 2:00pm – 5:00pm
Paper III & II: Objective & Essay – Yoruba – 2:00pm – 5:00pm
Paper III & II: Objective & Essay – Edo – 2:00pm – 5:00pm
Paper III & II: Objective & Essay – Efik – 2:00pm – 5:00pm
Paper III & II: Objective & Essay – Ibibio – 2:00pm – 5:00pm
Tuesday 25th July
Paper I: Practical – Technical Drawing – 10:00 am – 1:00pm
Paper I: Practical – Basic Electricity – 2:00pm – 5:00pm
Paper III & II: Objective & Essay – Commerce – 2:00pm – 4:40pm
Wednesday 26th July
Paper II & III: Essay & Objective – English Language – 10:00am – 12:45pm
Paper IV: Test of Orals – English Language – 1:00pm – 1:45pm
Paper III & II: Objective & Essay – Electronics – 2:30pm – 4:30pm
Paper III & II: Objective & Essay – Store Management – 2:30pm – 5:10pm
Thursday 27th July
Paper III & II: Objective & Essay – Physics – 10:00am – 1:00pm
Paper III & II: Objective & Essay – Woodwork – 2:00pm – 4:00pm
Paper II: Drama & Poetry – Literature in English – 2:00pm – 3:40pm
Friday 28th July
Paper III & I: Objective & Practical / Physical – Geography – 10:00am – 12:30pm
Monday 31st July
Paper IV: Creative Design – Visual Art – 10:00am – 1:00pm
Paper I: Practical – Metal Work – 10:00am – 1:00pm
Paper I: Drawing – Visual Art – 2:00pm – 5:00pm
Paper I: Practical – Electronics – 2:00pm – 5:00pm
Tuesday 1st August
Paper III & II: Objective & Essay – Economics – 10:00 am – 1:00pm
Paper II: Essay – Human and Regional Geography – 3:00pm – 5:00pm
Tuesday 2nd August
Paper III: Objective – General Mathematics – 10:00am – 11:45am
Paper II: Essay – General Mathematics – 12:00pm – 2:30pm
Paper III & II: Objective & Essay – Metal Work – 3:00pm – 5:30pm
Paper III & II: Objective & Essay – Physical Education – 3:30pm – 5:30pm
Success on your exams
Recommended Articles: