This article shows the list of Universities in Akwa Ibom State that have been approved by the National Universities Commission (NUC)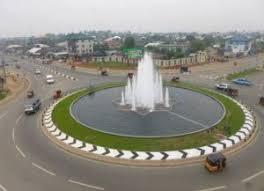 LIST OF UNIVERSITIES IN AKWA IBOM STATE
Federal:
State:
Akwa Ibom State University, Ikot Akpaden
Private:
Obong University, Obong Ntak
Ritman University, Ikot Ekpene, Akwa Ibom
Topfaith University, Mkpatak, Akwa Ibom State
In summary Akwa Ibom State has five Universities. One of the universities is a federal which means it belongs to the Federal government while one belongs to the state government while the remaining three universities are privately-owned.
Requirements for Admission
There are two major requirements for Admission into all Universities in Nigeria State ;
Candidates must score up to the minimum required cut off to partake in Institution post UTME screening exercise
Candidates must have a minimum of 5 Credit pass at the core subjects relevant to your course of study.
Related Posts: