The Federal University of Petroleum Resources, Effurun (FUPRE) is an internationally recognized Nigerian university and is located in Delta State. The Federal University of Petroleum Resources Effurun (FUPRE) was established and approved during the Federal Executive Council meeting on March 14th 2007 and admitted its first set of undergraduates students in 2008. The Institution is the first petroleum university in Africa. The Institution has 3 educational programmes; College of Basic studies and Foundation Programme, Centre for Safety Education, Centre for Maritime and Offshore studies. This article shows the list of courses offered in FUPRE(Federal University of Petroleum Resources, FUPRE).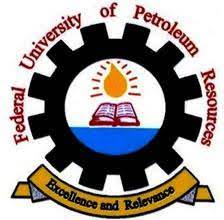 LIST OF COURSES OFFERED IN FUPRE FEDERAL UNIVERSITY OF PETROLEUM RESOURCES, EFFURUN
CHEMICAL ENGINEERING
CHEMISTRY
CIVIL ENGINEERING
COMPUTER ENGINEERING
COMPUTER SCIENCE
ELECTRICAL /ELECTRONICS ENGINEERING
ENVIRONMENTAL MANAGEMENT & TOXICOLOGY
GEOLOGY
GEOPHYSICS
INDUSTRIAL CHEMISTRY
MARINE ENGINEERING
MATHEMATICS
MECHANICAL ENGINEERING
NATURAL GAS ENGINEERING
PETROCHEMICAL ENGINEERING
PETROLEUM ENGINEERING
PHYSICS
SCIENCE LABORATORY TECHNOLOGY
STATISTICS
FUPRE ADMISSION REQUIREMENTS
Candidates seeking admission to FUPRE through the JAMB (UTME) must meet the following requirements listed below:
1. Aspirants must have at least a Credit pass in core subjects in Senior Secondary Certificate Examinations (SSCE/GCE) in not more than two sittings.
2. JAMB subject combination for your course.
3. Candidates must score of at least 180 on the recently concluded JAMB UTME exam.
4. FUPRE must be your preferred or first choice of University.
5. Candidate must participate in the FUPRE POST UTME/SCREENING
6. Aspirant must be at least 16 years old
Related Articles:
Courses Offered in BUK
Courses Offered in ABU
Federal Universities in Nigeria
State Universities in Nigeria
Private Universities in Nigeria