The Joint Admission Matriculation Body JAMB have prepared essential textbooks to help students prepare for the Examination. This article shows the JAMB Recommended Textbooks for Arabic.
Joint Admissions and Matriculation Board's has recommended Textbooks for Aspirants that wish to take this subject in the upcoming exams. The books listed below are the recommended textbooks for JAMB UTME Examination as it contains likely topics where the board are to set their examination questions.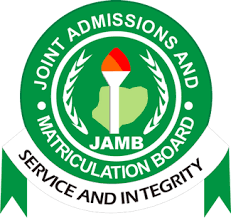 LIST OF JAMB RECOMMENDED TEXTBOOKS FOR ARABIC (UTME)
1. بشير أحمد محيي الدين و المرضي مختار المرضي: المطالعة الواضحة. كنو: شركة طن لامى و أبنائه.
2. سيد حمرة مالك: الإنشاء العربى المتوسط (للمدارس الثانوية) إبادن مطبعة الجامعة ب. ل. س. 2005م.
3. عبد الفتاح صبرى و علي عمر بك: القراءة الرشيدة. الجزء 1 – 4 القاهرة: دار المعارف.
4. عبد الله الطيب: سمير التلاميذ الجزء 1 – 2 الخرطوم: مكتب النشر.
5. غرب ط. زاريا (1999م): كيف تكتب الإنشاء: كنو مطبعة جامعة بايرو.
6. محمد الأول أبوبكر و الآخرون: العربية الميسرة الجديدة للمرحلة الثانوية. إبادن: دار سبكترم للطباعة و النشر.
7. محمد بديع شريف و سليم حكيم و الحاج حسين آدمو: العربية الجديدة فى نيجيريا. الكتاب 1 – 3 إكيجا: لونغمان.
8. Adekilekun, A. L. A.: Learning Arabic Language, Ilorin.
9. Balogun, I. A. B. and Oseni Z. I. (1982) A Modern Arabic Course Book 1 Lagos: Islamic Publications Bureau.
10. Haywood, J. A. and Nahmad, H. M. (1965), A New Arabic Grammar of the Written Language, London: Lund Humphries.
11. Malik, S. H. A. (1982) A Guide to Arabic Composition, Books I & II, Lagos I.P.B.
12. Arabic newspapers, magazines and journals.
JAMB Subjects
Below are subjects written in JAMB .
Agricultural Science
Arabic
Art
Biology
Chemistry
Commerce
Christian Religious Studies
Economics
French
Geography
Government
Hausa
History
Home Economics
Igbo
Islamic Studies
Literature in English
Mathematics
Music
Physics
Principles of Accounts
Use of English
Yoruba
Related Articles: