The KolaDaisi University JUPEB Admission Form 2023/2024 is now on sale.
KolaDaisi University (KDU), Ibadan, has begin the admission process into for the 2023/2024 academic session into the Joint Universities Preliminary Examinations Board (JUPEB) programme. Candidates that are qualified and meets the Institution requirements are invited to purchase and apply for the school Admission Form . This article shows that the KolaDaisi University JUPEB Admission Form 2023/2024 is out.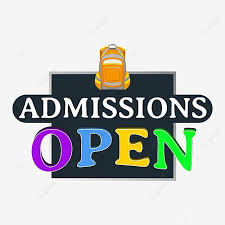 Requirements for Admission into  KolaDaisi University JUPEB Admission Form 2023/2024
Candidates that wish to study in the KolaDaidi University for the JUPEB Programme are advised to have a minimum of 5 'O' Level Credits, obtained in not more than two sittings. English Language, Mathematics and any other three other subjects relevant to the candidate's desired course of study at the University.
JUPEB Programme Duration and Venue
The duration of the JUPEB programme is one academic session, which has two semesters. The lectures for this programme will be held at the City Centre, Challenge, Ibadan.
The location for the KolaDaisi University, Ibadan, Screening Exercise, which will be held at KolaDaisi University, Ibadan KM 18, Ibadan-Oyo Expressway, Ibadan. Therefore all candidates are expected to be present for the screening exercise
Method of Application
The application process involve to obtain the KolaDaisi University JUPEB Admission Form 2023/2024 includes:
Candidates are required to pay a fee of N10,000 for the application form, with an additional bank charge of N350. This payment can be made via the University's payment portal or directly into any of the University's bank accounts.
Application forms can be downloaded for manual submission at the University Campus, Kilometer 18, Ibadan-Oyo Express Road, Ibadan. Alternatively, candidates can send scanned copies of their downloaded application forms along with the appropriate bank teller to admissions@koladaisiuniversity.edu.ng.
All applicants must email their O' Level and UTME results to admissions@koladaisiuniversity.edu.ng.
Successful candidates must bring along the downloaded application form and original copies of their O' Level results for clearance at the time of registration.
For further inquiries, applicants are advised to visit koladaisiuniversity.edu.ng
Or contact JUPEB Challenge Office at  KolaDaisi University City Centre, Challenge, Ibadan, or email: jupeb@koladaisiuniversity.edu.ng. You  can also call: 08069845995/08121220011/07038010622. For admission related queries, candidates can email: admissions@koladaisiuniversity.edu.ng or call the Admission Office on 0808 430 1409 (WhatsApp enabled), 0705 575 4888, 0818 925 4314, or 0906 887 2144.