The Nigerian Law School is an educational institution set up by the Government of Nigeria in 1962 to provide and help a Nigerian legal education to foreign-trained lawyers.
The law school helps to provide practical training for aspiring Legal Practitioners in Nigeria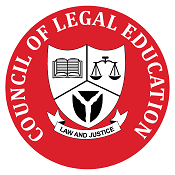 LIST OF NIGERIA LAW SCHOOL CAMPUSES
There are six campuses. The six campuses are:
Abuja Headquarters – located in Bwari
Lagos Campus
Enugu Campus
Bayelsa Campus
Kano
Yola Campus
NIGERIAN LAW SCHOOL CAMPUSES BRIEF HISTORY .
The Lagos Campus was set up in 1962, moving to its current location in 1969. The law school headquarters was relocated to the town of Bwari near Abuja in 1997. At the time of the move, hostels and the main auditorium were still under construction. The town had no hospital, no telephone and banking services, and the school was constructing its own borehole to provide potable water.
The Augustine Nnamani Campus is located in Agbani, Enugu State. A fourth campus is located in Bagauda, Kano State. There are two additional campuses now which brings it to a total of 6 campuses. One in Yenegoa, Bayelsa State and the sixth in Yola, Adamawa State.
Contact Details For The Law School
Abuja Law School Campus.
Address: Nigerian Law School, Bwari, P.M.B 170, Garki, Abuja
E-mail: info@lawschool.gov.ng
Phone: +234 9068057726
Lagos Law School Campus.
Ozumba Mbadiwe Street, Victoria Island, P.M.B. 12610, Lagos, Nigeria.
+234(1)2714986
+234(1) 8105305
info@lawschoollagos.org
Enugu Law School Campus.
Agbani, Enugu State, Nigeria
Bayelsa Law School Campus.
The south-south campus of the Nigerian Law School Yenagoa is a sprawling site located at Agudama-Epie in the outskirts of Yenagoa, Bayelsa State.
Kano Law School Campus.
Nigerian Law School, Kano Campus
Jos Road, Kano
PMB 3568
Yola Campus Law School Campus.
Wuro Hausa, Yola, Nigeria
Recommended Articles:
Federal Universities in Nigeria
State Universities in Nigeria