The Alvan Ikoku Federal College of Education, Owerri was established in April, 1963 as the Advanced Teachers Training College by the defunct Eastern Nigeria Government with technical assistance from UNESCO. It was charged with the responsibility of training teachers in line with the Ashby report on Higher Education in Nigeria.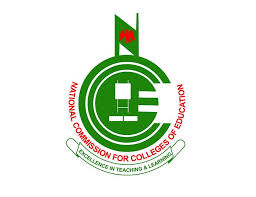 List Of Courses Offered In Alvan Ikoku College Of Education Owerri
Agricultural Science
Agricultural Science and Education
Biology / Chemistry
Biology / Geography
Biology / Integrated Science
Biology / Mathematics
Biology / Physics
Business Education
Chemistry / Integrated Science
Chemistry / Mathematics
Chemistry / Physics
Christian Religious Studies / Economics
Christian Religious Studies / English
Christian Religious Studies / French
Christian Religious Studies / Geography
Christian Religious Studies / Hausa L2
Christian Religious Studies / History
Christian Religious Studies / Theatre Arts
Christian Religiuos Studies / Hausa
Christian Religiuos Studies / Political Science
Christians Religion Studies / Social Studies
Computer Education
Computer Education / Geography
Computer Education / Physics
Computer Education / Biology
Computer Education / Chemistry
Computer Education / Economics
Computer Science Education / Integrated Science
Computer Science Education / Mathematics
Early Childhood Care Education
Economics / Geography
Economics / History
Economics / Political Science
Economics / Social Studies
Education / Igbo / Linguistics
Education Accounting
Education and Biology
Education and Economics
Education and English Language
Education and Fine and Applied Arts
Education and French
Education and Geography
Education and History
Education and Integrated Science
Education and Mathematics
Education and Music
Education and Physics
Education and Political Science
Education and Religious Studies
Education and Social Studies
English / French
English / Geography
English / Hausa
English / History
English / Igbo
English / Music
English / Theatre Arts
English / Yoruba
English / Yoruba L2
Fine And Applied Art
Fine And Applied Art / Hausa L2
Fine And Applied Art / Yoruba
French / Hausa
French / Hausa L2
French / Igbo
French / Theatre Arts
French / Yoruba
Geography / Political Science
Geography / Fine Art
Geography / History
Geography / Integrated Science
Geography / Mathematics
Geography / Physics
Geography / Social Studies
Guidance and Counseling
Hausa / Music
Hausa / Igbo
Hausa / Social Studies
Hausa / Theater Arts
Hausa L2 / Music
Hausa L2 / Social Studies
Health Education
History / Political Science
History / Social Studies
History / Theatre Art
Home Economics
Home Economics and Education
Human / Theatre Arts
Igbo / Music
Igbo / Yoruba
Igbo / Theatre Arts
Integrated Science / Mathematics Education
Integrated Science / Physics
Islamic Studies / Christain Religious Studies
Mathematics / Physics
Music / Theatre Arts
Music / Yoruba
Physical Education and Recreation
Political Science / Social Studies
Primary Education Studies
Social Studies / Yoruba
Special Needs Education
Theatre Art / Fine And Applied Art
Theatre Arts / Social Studies
Theatre Arts / Yoruba
Alvan Ikoku College Of Education Owerri Admission Requirement
Candidates must have reached the age of 16.
Candidates must have at least 6 (six) "Cs (Credits)" grades in their O'level result (s).
Candidates must score at least 100 in the JAMB UTME examination.
Related Posts: