Gateway ICT Polytechnic HND Admission Form 2023/2024 is now available
The Institution has begin the admission process into Higher National Diploma (HND) programmes. Candidates that are qualified and meets the Institution requirements are invited to purchase and apply for the school Admission Form.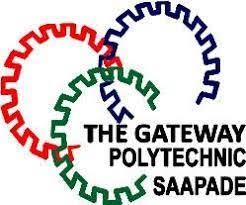 HND Courses Available in the Gateway ICT Polytechnic HND
This includes;
Accountancy
Biochemistry
Business Administration
Chemistry
Computer engineering
Computer Science
Electrical/Electronics Engineering (Electronics & Telecom option)
Electrical/Electronics Engineering (Power & Machine option)
Environmental Biology
Microbiology
Admission Requirements into Gateway ICT Polytechnic HND
Candidates are expected to meet the following admission requirements:
SSCE entry requirements for the corresponding Higher National Diploma programmes.
Relevant National Diploma at not below LOWER CREDIT Grade.
Applicants with National Diploma (ND) (LOWER CREDIT) in Polymer & Textile Technology are eligible for admission into HND (Chemistry Option).
At least one year Post-National Diploma relevant industrial experience
How to Apply for Gateway ICT Polytechnic HND Admission form 2023/2024
Interested candidates should follow the outlined steps to apply:
Go to the Gateway poly admission processing portal
Click on 'Fresh Application'
Complete the Basic Details Form (BDF)
If ready to pay, click on 'PAY NOW' or click on 'SAVE & EXIT' to pay later
Complete the payment process
Return to the site (Online Application Portal), login, and complete the Detailed Application Form (DAF)
Use your Application Number as the Username and your Surname as the password
Enter your O'level result(s)
Click on 'SUBMIT' to save your completed information online
Upload a passport-sized photo (configuration: JPG,120*120px and 20kb)
Click on 'Submit' to complete the application process
Print the Detailed Application Form (DAF).