The Joint Admission Matriculation Body JAMB have prepared essential textbooks to help students prepare for the Examination. This article shows the JAMB Recommended Textbooks for Commerce.
Joint Admissions and Matriculation Board's has recommended Textbooks for Aspirants that wish to take this subject in the upcoming exams. The books listed below are the recommended textbooks for JAMB UTME Examination as it contains likely topics where the board are to set their examination questions.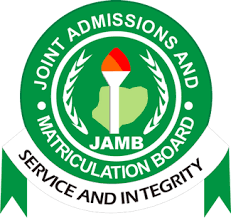 LIST OF JAMB RECOMMENDED TEXTBOOKS FOR COMMERCE (UTME)
Anderson, D. J. (1978) Commerce for West Africa, London: Macmillan.
Ahukannah, L. I. et al (1992) Commerce for Secondary Schools Onitsha: Africana – First Publisher.
Asaolu, A. and Igwe, P. M. (2005) New Syllabus Commerce for Secondary Schools Books 1 – 3 (Second Edition) Ibadan: Evans.Babatunde, A. H. (1999) Handbook on Commerce for Schools and Colleges, (First Edition), Global Publications.
Eriki, P. O. (1998) Working with Computer, Benin: Bofic Publishers.
French, C. S. (2000) Computer Science, (Fifth Edition), Britain: Ashford.
Ibru, G. M. (2004) Nigeria: The Promise of Tourism, Lagos: G.S.L. Publishing Limited.
Igwe, P. M. e tal (2004) Countdown to WASSCE/SSCE/NECO/JME Commerce, Ibadan: Evans.
James, A. F, et al (1996) Management, (Sixth Edition), New Delhi: Prentice Hall.
Nwachukwu, C. C. (1999) Management Theory and Practice, Onitsha: Africana – First Publishers.
Odedokun, M. O. et al (1999) Commerce for Senior Secondary Schools, Books 1 – 3, Lagos: Longman.
Odoom, F. F. (1998) Commerce for Senior Secondary Schools, Books 1 – 3, Ibadan: Onibonoje.
Onifade, A. (2001) Management: Office Business Education, Abeokuta: KAPPCO.
Onifade, A. (2002) The Computer for Word Processing and Internet, Abeokuta: KAPPCO.
Onu, A. J. C. (2000) Marketing Today, Abuja: Precious Treasures Ltd.
Pallister, J. and Isaacs, A. (eds) (2002) A Dictionary of Business (Third Edition), Oxford: Oxford University Press.
Ubaka, O. A., (2012), Commerce Simplified for SSS 1 – 3, WAEC, NECO, JAMB & NABTEB EXAMS, Garki, Abuja: Andyson Millennium Concepts Ltd.
JAMB Subjects
Below are subjects written in JAMB .
Agricultural Science
Arabic
Art
Biology
Chemistry
Commerce
Christian Religious Studies
Economics
French
Geography
Government
Hausa
History
Home Economics
Igbo
Islamic Studies
Literature in English
Mathematics
Music
Physics
Principles of Account
Use of English
Yoruba
Related Articles: