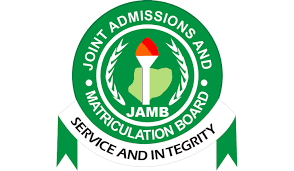 After successfully completing the JAMB exam and passing your preferred institution's post-UTME screening, you'll most likely be offered provisional admission. As such, students are required to print their admission letter. The admission letter serves as proof of admission and is needed for registration and clearance at your new institution. In this article, we will provide you with a step-by-step guide on how to print your JAMB admission letter in 2023.
Meanwhile, if you want to learn how to print your JAMB original result slip, check here.
Step 1: Visit the JAMB portal
The first step to print your JAMB admission letter is to visit the JAMB portal at https://efacility.jamb.gov.ng/ and log in. You can log in by entering your JAMB registration number and password in the appropriate fields and click on "Login".
Step 2: Locate the menu bar on your JAMB profile home page
Once on the homepage, locate the "Print Admission Letter" tab on the menu bar and click on it. This will redirect you to the admission letter printing page and you'll see a Transaction ID generated for this service. Wait till this page fully loads.
Step 3: Review the details before paying to print your JAMB admission letter
Now, review the details displayed on the "Confirmation Page". Also, take note of the Transaction ID written in bold red text.
This notation is because the Transaction ID is useful for all future references concerning the transaction like failures or errors. A copy of this transaction ID will be sent to your email address too.
Step 4: Make payment
The next step to print your JAMB admission letter in 2023 is to click on the "Continue" button. If you would like to pay with your debit card, it'll be an instant payment. In fact, it is the fastest.
If you wish to use other payment channels like ATM, Bank payment or Quickteller, please note the transaction ID, you'll need it as payment reference.
But if you'll be paying with your debit card, the Interswitch Payment page will require you to enter your card details and click on the Pay button. The cost of this service is between ₦1,000-₦2,000.
Step 5: Confirm your transaction success
Your payment status will be visible in the "My Payment Section". And immediately your payment is successful, you will receive an SMS and email with your specific Transaction Identification and payment status. Then hit "Continue".
Step 6: Print your JAMB admission letter
Once you complete your payment, you'll need to enter the following into the appropriate fields:
a. Exam year
b. JAMB Registration Number.
After entering the above correctly, punch the enter button and you'll see a new tab with the letter pop on your screen.
Click on the "Print" or the download icon and wait for the page to load then print if you have a printer.
Ensure to save a soft copy on your computer or mobile device. This will serve as a backup in case you misplace the hard copy.
Final thoughts on how to print your JAMB admission letter 2023
Printing your 2023 JAMB admission letter is a straightforward process. All you need is access to the internet, your JAMB registration number, and a means of payment.
Please note it is important to print your admission letter as soon as possible to avoid any delays in your registration and clearance at your institution.
Recommended Articles: