JAMB Change of Course & Institution Form 2023
Now that the UTME examination results have been released, many prospective students look forward to adjusting their jamb institution choices based on their UTME results. If you are one of those people and you want to know more about the JAMB change of institution, then you have come to the right place! Here how it works and how much it will cost you. The JAMB change of course and institution form 2023 is available for students after the release of the UTME examination results.
This is an opportunity for students to make changes and correct mistakes after  registration and successful exam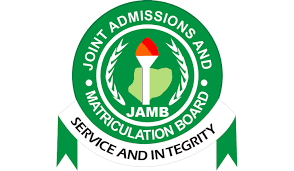 The JAMB correction form allows the following changes in your UTME registration profile;
Course
Institution
Name
Gender
Date of Birth
State and Local Government Area of Origin
It cost two thousand five hundred Naira (₦2,500) to purchase data correction form.
Procedures on how to apply for JAMB change of course and institution form at the CBT centre;
-Visit a nearby JAMB office
-Notify the CBT officials in charge that you want a data correction form
-collect the change of data correction form
-Pay the sum of two thousand five hundred Naira (₦2,500)
-Fill out the form with accurate details
-Submit the form
-Provide your JAMB profile code
-Thumbprint with the fingerprint reader
-Carefully Confirm the new changes on your JAMB profile code
-Collect your printout of jamb correction data ( It will take a few hours for the printout to reflect on your JAMB portal
How to Change Phone Number in JAMB Profile
The cost of l changing your phone number in your JAMB profile code is free.
Go to JAMB CBT centre with an affidavit stating that you misplaced your former phone number.
JAMB change of course can be done twice, (Change of course can occur two different times occasionally).
Can I Change My UTME Subjects?
The answer is No, you can't change UTME subjects. The only option involves changing your course to the course that matches the jamb subject combination.
Related Articles: