The JAMB CBT Software is a computer-based testing software made to help candidate prepare for the UTME exam.
The JAMB CBT App and software helps candidates to cover questions and answers from subjects before the examination day. This will test your level and preparedness and position you to score high in the exams.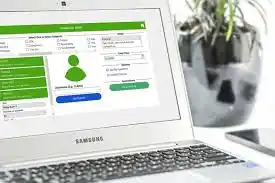 How Does Our CBT Software Work?
The key feature of our CBT SOFTWARE is that it generates JAMB CBT test questions based on past JAMB/UTME questions. This means that you'll get an accurate questions of the actual exam, allowing you to practice effectively.
Additionally, our software automatically creates the time for each test, marks and scores the exam, and provides you with a comprehensive performance report. This includes grading your answers and displaying your scores, allowing you to see where you need to improve and where you're excelling.
For a complete learning experience, we've included answers to the test questions, explanations to the answers, and other features to help you fully understand the material. This way, you'll not only be able to pass the JAMB UTME exam with ease but also gain valuable knowledge that will stay with you for a lifetime.
How to Buy CBT Software Activation Code/License & Activate? You can buy online using your card (Automated Response). You will be able to do that after installing the software.
Related Articles: